Description
This filter is discontinued by the manufacturer AAF Flanders. The recommended replacement can be found at the link below.
Click here to be directed to the recommended replacement
For more information on the EZ Flow filters being discounted please read the press release at the following link; https://www.rememberthefilter.com/pages/aaf-flanders-ez-flow-filters-discontinued
Heavy-Duty Construction
The EZ Flow II filter frame is made from heavy chipboard in a one-piece design that eliminates corner separation.
The filtering media is continuous filament spun glass. The synthetic media of the EZ Flow II PSF filter is continuous filament polyester. A resinous bonding agent provides rigidity and resistance to media compression.
The EZ Flow II filter is made to function without a retainer by adhering the frame directly to the media, which has a light skin to make it self-retaining.
Sealing is accomplished with a resilient hot-melt adhesive running the full perimeter of the frame on both upstream and downstream sides.
Economically and environmentally friendly frame has a one-piece design
No media retainer 
Fiberglass or synthetic media
Available in 1″ and 2″ models
Available in all standard sizes and custom sizes
Designed for protection of furnace and central air units in residential and light commercial applications
MERV 4
UL Classified
Filter Specifications
MERV Rating: MERV 4
Nominal Size: 10055-022525 inches
Actual Size: 10055-022525 inches
Media: Spun Fiberglass
Frame: 1-piece heavy chipboard
Support Grid: No media retainer
Replace: Recommended 30 day changeout
Removes: MERV 4 rated filters are a great choice if you need high airflow and to protect your HVAC system. Removes larger particles like dust and lint.
Quantity: 12 Filters
Part Number: MERV 4 - 10055-022525 - E
Millions of High-Quality Filters Sold and Replaced
We express our sincere gratitude to our esteemed customers for their support over 17+ years. As a trusted retailer in the indoor air filtration industry, RTF is committed to providing top-tier service and high-quality filtration solutions. Your satisfaction is our priority.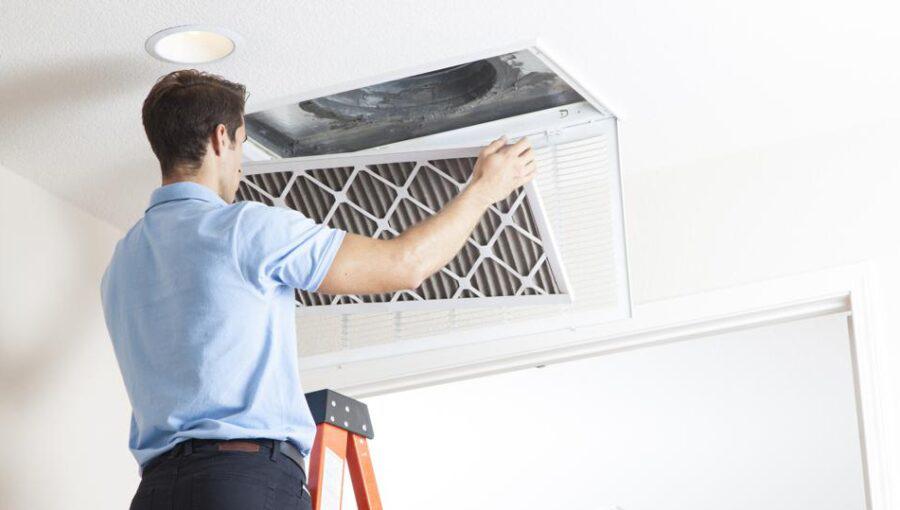 Perfectly Compatible with HVAC, AC, and Furnace Systems
Ever wondered about the difference between a 'furnace filter' and an 'air conditioner (AC) filter'? Are they two separate filters for your home's heating, ventilation, and air conditioning (HVAC) system, or is it just a single filter serving both functions? The answer is simple—they are indeed the same! The terminology often varies based on geographical location, but rest assured, they refer to the same essential component of your HVAC system.
High-Quality Filters Crafted by Reputable Manufacturers
As an authorized retailer of renowned brands like AAF Flanders, NaturalAire, Exact Filters, EZ Flow, and more, we provide effective filtration solutions to tackle airborne particulates and contaminants in a wide range of settings, from residential to commercial and industrial applications.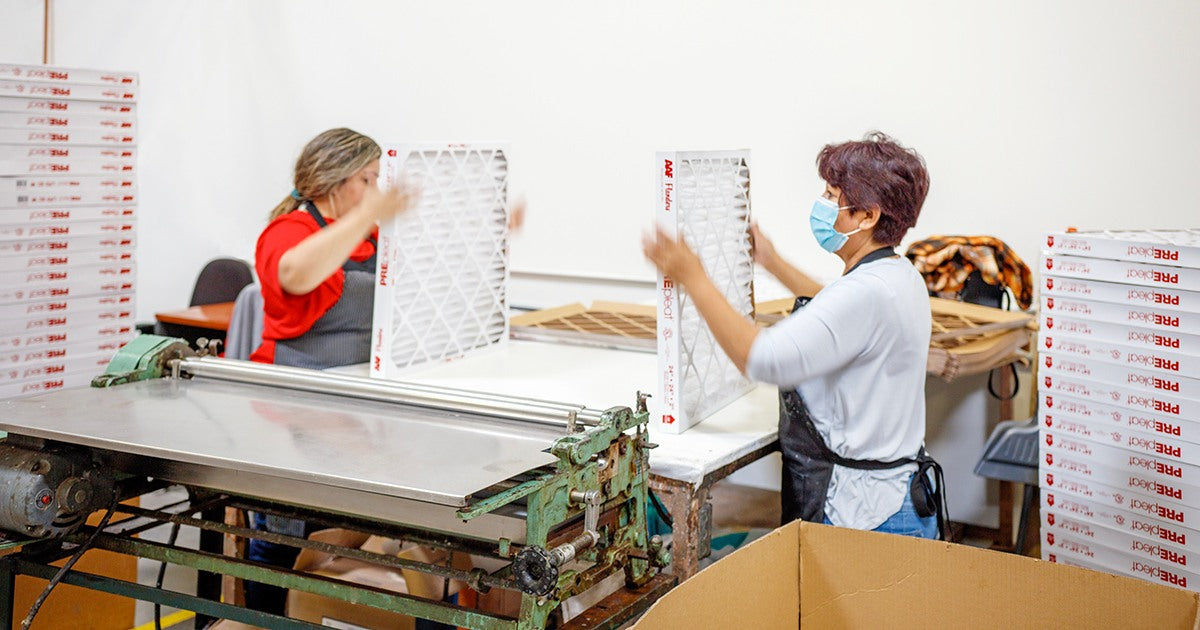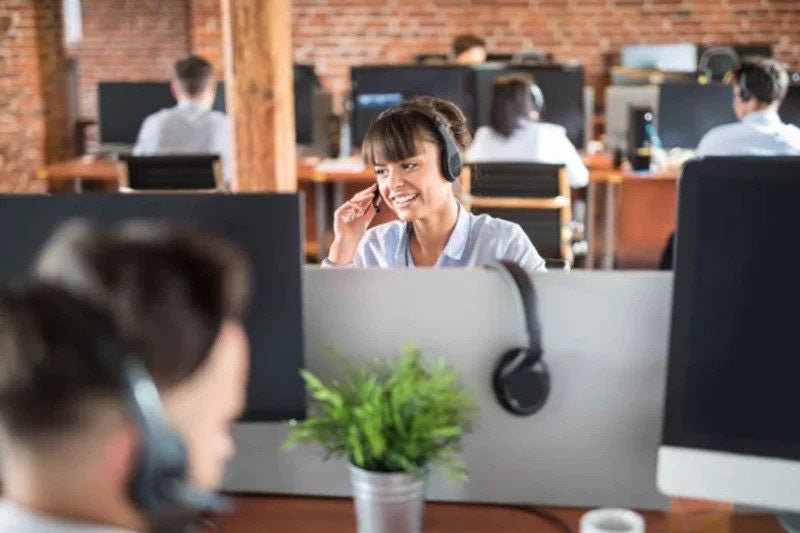 Assured Perfect Fit with Our Filter Guarantee
At RememberTheFilter.com, your satisfaction is our top priority. We put in maximum effort to ensure your complete happiness with every purchase. To safeguard this commitment, we offer not just one, but two guarantees. If there's any error with an order, whether it's on your end or ours, we promise to go the extra mile to rectify it!
Enhance Your Energy Efficiency
Cut down on energy expenses and maintenance costs by regularly replacing your air filters, which also enhances the longevity of your HVAC system. High-quality filters not only purify the air you breathe by trapping particles but also facilitate unobstructed air flow, contributing to reduced operational costs.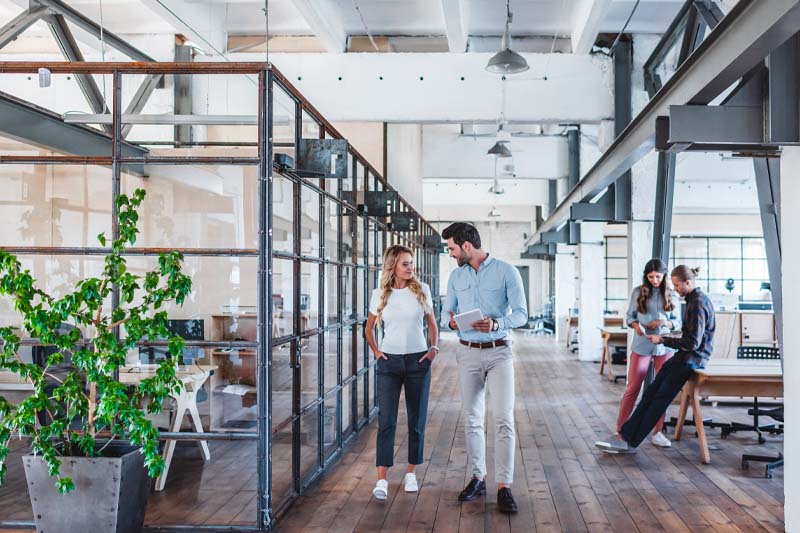 Frequently Asked Questions
Minimum Efficiency Reporting Value (MERV) is a filter industry standard system that rates the overall effectiveness of air filters. Higher value MERV rating equates to finer filtration, meaning fewer dust particles and other airborne contaminants can pass through the filter. Other common ratings found within certain brands and stores includes FPR, MPR. They all follow the same basic principal, the higher the number the greater overall effectiveness of the air filter.
Choosing the correctly sized air filter is important in order to keep air clean in your home. An improperly sized filter may have limited performance. Determining the proper air filter size can be confusing, since filter packages generally display two sets of dimensions. It is important to understand that these dimension sets are the nominal and actual dimensions of the filter, and differences between the two.
The best place to start is our filter search page that can be found at the following link or at the top of every page.
https://www.rememberthefilter.com/search 
You can search by filter size, part number, model and more.
Tips: When using our search option to locate your filter size especially for Exact Filters® enter the exact size needed in the format shown here.
Example: 21-1/8x32-1/2x1
No spaces, fractions only 1/8, 1/4, 3/8, 1/2, 5/8, 3/4, 7/8.
Most often there will be an arrow on the side of the filter which will indicate which way to insert the filter. The arrow will show which direction the air is to travel through the filter. If there is no arrow the filter can be installed in both directions.
Remember your filter is designed to protect your system first and foremost. Air should be traveling through the filter before your blower and system.
Furnace, AC and HVAC filters are most often measured in inches. A nominal measurement would be a rounded number like 20x25x1, rounded up to the nearest inch. These filters if measured with a tape measure would likely be closer to 19 ½" x 24 ½" x ¾" which would be the actual true exact size.
At RememberTheFilter.com, we want to make you happy. That's why we work hard to ensure you're always 100% completely satisfied with your purchase so you never have to return it. However, in the unlikely event you need to, we're ready to make it right! For more information on the return policy please visit the "Returns" page.
We get it. Measuring your own HVAC system for custom furnace and AC filters can seem a little scary. But fear not! The RememberTheFilter.com team is here to help you succeed! And if you make a mistake, no worries. With our Filter Fit Guarantee, you can't go wrong!
All filter orders ship for free in the domestic US. Free shipping is available for addresses inside the 48 contiguous states only. Give us a call at 866-469-8556 or send customer service a quick email if you have questions.
All filter orders ship for free out of the production plant nearest you; FL, NY, OK, IL, CA, NC or WA. Current production times can be found on our lead time page. Delivery details will be provided in your confirmation email.
Not all filters we sell are available for subscription. If filters are available for subscription you will see a dropdown box above the add to cart button.
Subscribe, Save, & Breathe. Keep your air fresh by subscribing to the filter that meets your air quality needs. As a member, enjoy our best pricing per filter and get free shipping in the United States.
Save 20% With Auto-Delivery! Never have to remember the filter again. NaturalAire MERV 8, MERV 10 and MERV 13 AC and Furnace Filter options offer the most convenient way to keep up with regular filter replacement. Ensure you're breathing clean air and your HVAC system is working efficiently for as long as possible. No commitment. Cancel at anytime. Always free shipping!
Not all products are available for subscription.
Any questions?
If we still haven't answered your question, you can contact us below and we will get back to you as soon as possible.